The Greater Cornerstone Baptist Church was organized in 1927 by the late Rev. J. S. Smith.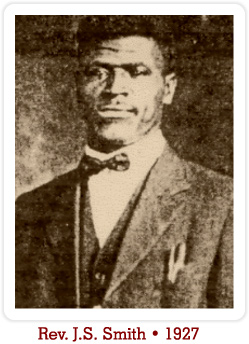 Though it began as a Sunday school mission, it wasn't long before it developed into a regular church. Upon becoming a church, Rev. Hooker was called to be the pastor. He was the pastor for approximately three years. Upon his departure, the church was blessed to call the man who mothered it through its infancy, and some of the most difficult and turbulent of its growing years its new pastor. That man was the late Rev. A. L. Sims, under whose administration the first edifice was completed and the membership enlarged.

In 1942, during the administration of Rev. Sims, it became necessary for the church to vacate its premises in West Tulsa. The church decided to move to South Haven where the present site became home. While the church building was in transit to South Haven, the New Bethel congregation threw open its doors to Pastor Sims and his congregation - an act which made for a warm friendship between the two congregations. Once in South Haven, Pastor Sims led the congregation in a remodeling program that resulted in the rock veneer building, that was torn down in 1976, after adding the new educational building to the present church. In later years, ill health forced Rev. Sims' resignation and 26 years of labor ended for Rev. Sims at the Greater Cornerstone Baptist Church.

Greater Cornerstone Baptist Church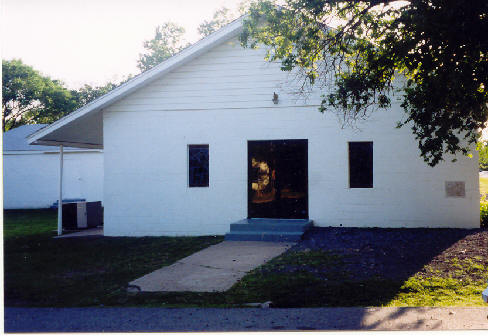 Following upon the heels of Pastor Sims came Rev. C. H. Brown. Rev. Brown was a capable pastor, a pulpit veteran, and a strict disciplinarian. After Rev. Brown there was a roster of ministers that included:
Rev. C. J. Jeffrey, 1954-1963
Rev. B. T. Oliver, 1963-1970 (The present church was erected under Rev. B. T. Oliver's leadership.)
Rev. Vernon McFarlin
Rev. Ervin Ruth
In May, 1976, Rev. Robert E. Warren succeeded Rev. Ervin Ruth. Rev. Warren proved to be truly a man of God. He possessed rare qualities of leadership in both the community and the church. Under his leadership the present educational building, kitchen, dining hall, and restrooms were erected and furnished. Central heat and air conditioning was installed in the education building and sanctuary. New members were added, former members returned, and new auxiliaries were organized. Two ministers were ordained into the ministry and three licensed during Rev. Warren's leadership. After Pastor Warren's task was done, we were without a leader.
In 1986, Rev. Charles Williams was called to leadership at Greater Cornerstone Baptist Church. During this time period, two members took on the task of paying off the bonds. A few members returned but we were still few in membership at that time. During Rev. Williams' leadership we purchased two vans, installed air conditioning, purchased the organ, began a prison ministry, and burned the mortgage.
In April of 1996, the Reverend Willard L. Jones and First Lady Jeanetta Jones were called and placed on divine assignment at Greater Cornerstone Church. Throughout Rev. Jones' pastoral tenure, he pioneered a new precedence in the South Haven community and greater Tulsa in general, as he built and nurtured collegial cross-cultural relationships resulting in the "Thunder on the Westside" Annual Conference and the Greater Cornerstone Community Development Project Campaign. Pastor Jones was also instrumental in collaborating with Habitat for Humanity which resulted in over 100 homes being built for families in the South Haven Community.

On April 12, 2015, Reverend J. Derrick Williams was installed as the Senior Pastor of Greater Cornerstone Church. Pastor J. Derrick and First Lady Rosalind Williams came to Greater Cornerstone 18 years ago to help restore what was lost in a small, close knit and broken community. Under the covering of staple members Sis. Ida Favors, Sis Verde Polite, Mother Bell and Deacon Aaron Scott, they listened, and absorbed all there was to know about the Greater Cornerstone Church ministry work and the community the church once thrived in. Years of working closely with Pastor W.L. Jones and First Lady Jeanetta Jones proved to be the perfect Springboard for Pastor and First Lady Williams, along with their 3 daughters Desireé, Cori and Emmary, as well as their Son-In-Law, Wilmon, to move The Stone into a New Season of Faith, Fellowship and Love.